Who are The Biggest Metaverse Companies?
The best metaverse platforms for 2022 and what to look for in 2023. Use blockchain technology to get a foothold in virtual worlds and check out the top metaverse projects.
Welcome to the exciting world of the metaverse, where users can create and explore virtual lands. With virtual real estate becoming increasingly popular, there are a growing number of platforms that allow users to purchase land parcels in virtual worlds. In this article, we'll look at some of the best metaverse platforms available today and what they offer in terms of augmented reality and metaverse experiences.
The metaverse is an ever-expanding universe made up of virtual land parcels that can be used for a variety of purposes. From games to social networks and beyond, these platforms give users endless ways to create and explore their own digital worlds. Whether you're looking for a platform that allows you to build your own world from scratch or one that provides ready-made packages with all the necessary tools and features, there are plenty of options out there for you to choose from.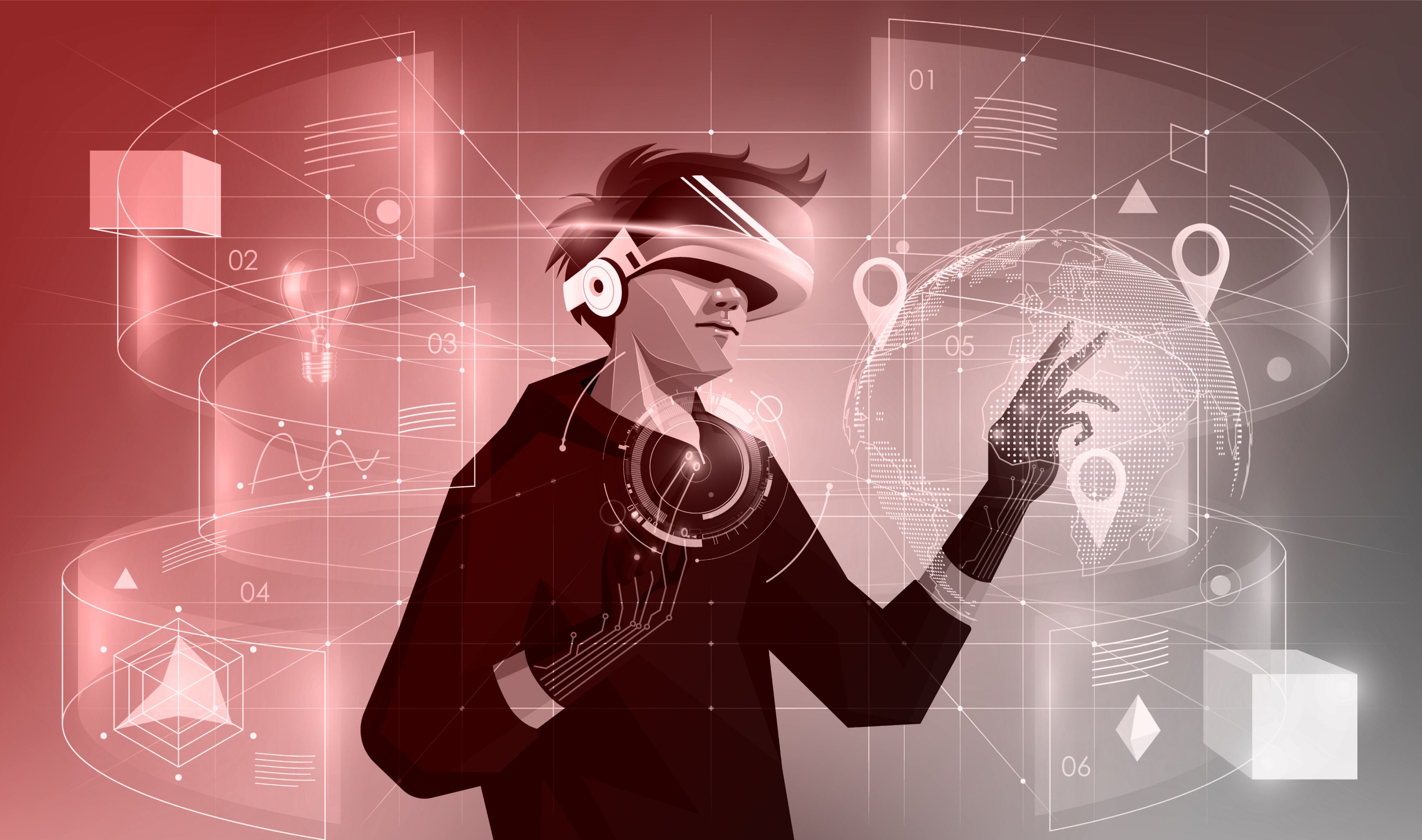 We'll take a closer look at some of the most popular platforms available today and discuss their features in more detail. From purchasing land parcels to creating entire virtual worlds with augmented reality elements, these platforms offer an immersive experience like no other. So if you're looking for an exhilarating metaverse experience or have plans to develop your own digital masterpiece, read on to learn more about the best metaverse platforms around!
Who are the biggest metaverse companies?
With the rise of the metaverse, there are a number of platforms that users will be able to access. The list of the most popular ones includes Decentraland, Somnium Space, and Cryptovoxels. On these platforms, users can explore the metaverse, trade with other users, and purchase virtual items. These platforms are free and open for anyone to join in on the fun. What's more, each platform enables its users to have their own customizable avatar and environment. Moreover, some of the platforms allow their users to create their very own trading marketplaces, which can be used by other members of the community. As such these metaverse platforms provide an immersive 3D experience for all its users who want to explore and enjoy what this new digital world has to offer.
The most popular metaverse platforms today
1. Decentraland
Decentraland is a virtual reality platform that was built on the Ethereum blockchain. It was created in 2015 by Ari Meilich and Esteban Ordano and works under the MMORPG model (Multiplayer Online Role Playing Game). He is one of the oldest metaverses and has collaborated with companies like Samsung and at events like the Australian Open. In this metaverse, users can perform actions related to buying parcels that can be built on and later sold. You can also sell assets like avatars, wearables, and names on your marketplace.
Decentraland is not owned by the company that developed the platform but by the players themselves. It is a decentralized metaverse that wants to build a global community that works in a shared virtual world. It works with two types of tokens:
LAND: NFT that represents a good or a property
MANA: Own token of the metaverse that is used to buy LANDS and to acquire virtual goods and services within Decentraland.
2. The Sandbox
It is a platform that works through "smart contracts" and allows developers to monetize experiences within their digital plots. It also allows you to create digital galleries and other types of assets that can generate passive income for users. This platform is often associated with the Minecraft game since they are very similar visually. LAND is the name of the digital plots in The Sandbox -same as in Decentraland- and has two native tokens:
SAND: It is the ecomoneda of the system. It is a token built on Ethereum that is used to buy and sell NFTs, lands, objects, and also allows you to participate in the governance of the metaverse.
ASSET: They are entities designed to provide content to the experiences, for example games, objects and everything that is used to populate LAND. They can be collected, monetized and traded. Just like Decentraland, The Sandbox also has its own marketplace.
3. Somnium Space
It was created in 2017 by Artur Sychov and released to the public in 2018. Like the previous two metaverse platforms, it is built on the Ethereum blockchain. It is open source and has been designed to work through virtual reality devices. The objective of this platform is to fully immerse yourself in the virtual world and develop any activity within it: go to the movies, eat in a restaurant, exhibit works of art, go to university, etc. The idea is that the metaverse is unlimited and created entirely by the users of the platform. The Somnium Space economy is made up of three different types of token assets:
CUBE: It is a native utility token and is used to make transactions.
SPECIAL LAND PLOTS: If users want to build an independent world within Somnium, they must obtain one of these plots from the OpenSea marketplace.
SOMNIUM AVATARS: In November 2020, the platform introduced the tokenization of its avatars. Players can create a complete body using CUBE and these are compatible with other virtual worlds.
4. Roblox
It is one of the metaverse platforms leading the development of a new economy. What is proposed is to build an online space in which users can build worlds of different sizes and materials. The company's goal is to build a human co-experience, where users can share immersive experiences without borders.
This platform has been so successful in recent years that it has more than 9.5 developers who have generated more than 24 million experiences and have used the platform for approximately 73.1 billion hours.
It is important to note that big brands, like Nike or Vans, have joined this multiverse. In September 2021, the sportswear brand Vans launched "Vans World", a 3D universe within Roblox designed from real spaces of the brand. Users have a complete store at their disposal where they can design their clothes and use them on their avatars. For its part, Nike has created Nikeland. A space where users can participate in different sports activities through mini-games and get rewards.
5. Cryptovoxels
This metaverse is geared towards creators and its goal is to promote social interaction. In this metaverse it is allowed to live, socialize with other users and generate assets through the use of its token called CVPA (Cryptovoxel Parcel). Because of the way it is designed, this is one of the platforms that has the most potential to become a metaverse social network in the future. Being designed for creators, you can find great works of art developed exclusively for this virtual world and hang all the NFTs on your plot to show the art. You can also participate in community events such as exhibitions, openings or parties.
6. Horizon Worlds
It is the first virtual reality metaverse created by Meta, the former Facebook. It is currently available in the United States and Canada. It can only be used if you have the virtual glasses from Meta: Oculus Quest. The average price of these glasses ranges between 350 and 450 euros. In this metaverse, users can walk around with their avatars and interact virtually with other people, and, at the moment, there is no relationship with blockchain or cryptocurrencies.
As in Roblox, in Horizon Worlds, users can create their own virtual worlds and their own games within these scenarios. In this way, avatars can travel between worlds created by other users while virtually interacting with the inhabitants of each of these places. Although it is still in the testing phase, it can be used to gauge Facebook's future intentions with the metaverse. Just like in the famous Spielberg film Ready Player One Facebook's metaverse seems to be oriented towards the use of virtual reality. Currently most of the metaverse platforms, like Decentraland or Roblox. They do not yet have this technology incorporated. The fact that Meta / Facebook has limited entry to Horizon Worlds only to users who have their own company's virtual glasses suggests Zuckerberg's desire for his format to be the dominant one in the future of gaming platforms. metaverse.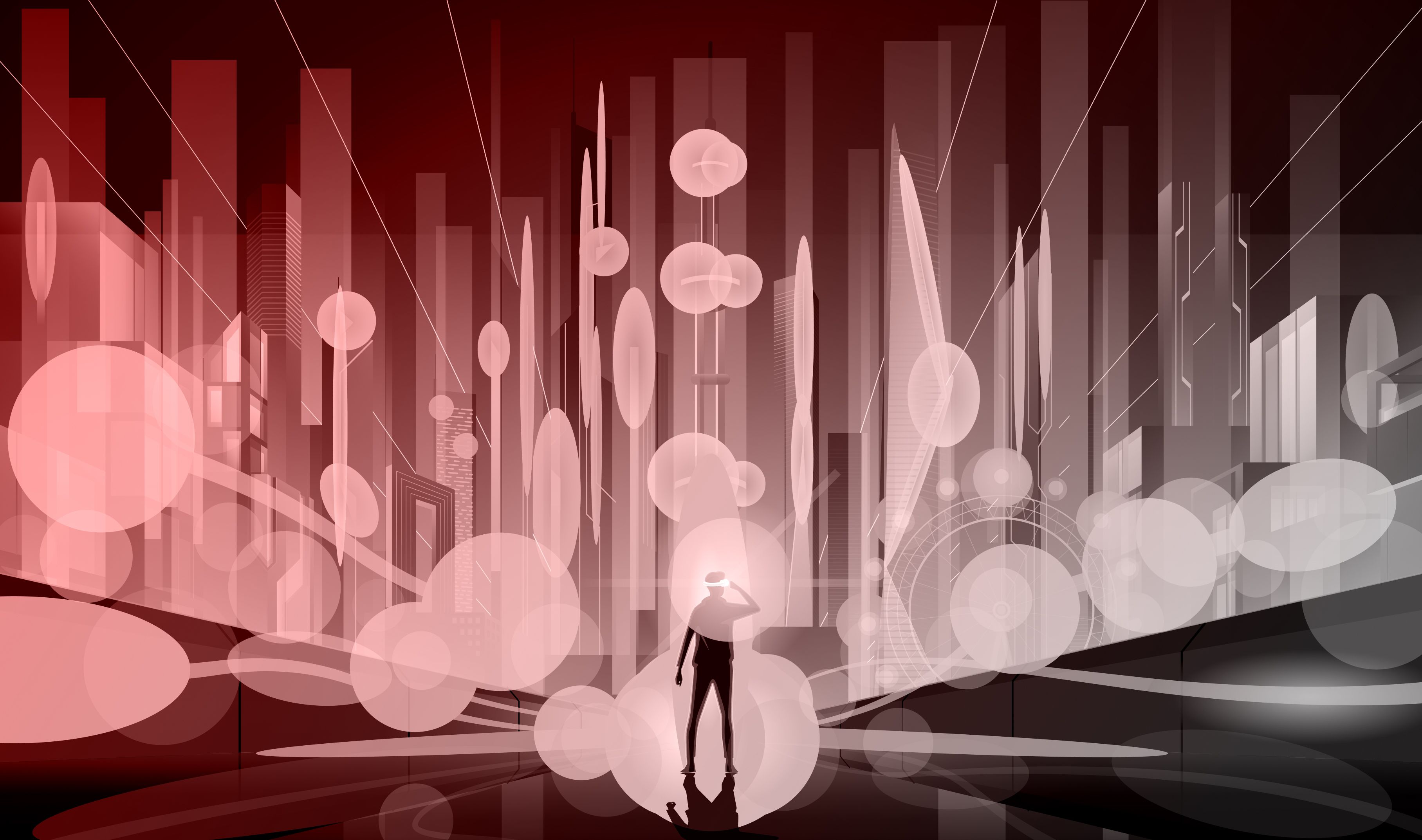 As the metaverse continues to expand, the possibilities for creating and exploring virtual worlds are becoming increasingly limitless. Whether you're a gamer, an artist, a social butterfly, or a digital entrepreneur, there are now a plethora of metaverse platforms available that offer unique and immersive experiences. From Decentraland to Somnium Space and beyond, each platform has its own set of features, tokens, and virtual economies that enable users to buy, sell, and trade digital assets, and build their own digital worlds.
As the race to build the metaverse heats up, it's clear that the future of virtual reality is already here. Whether you're a seasoned digital explorer or just starting out, there's never been a better time to jump into the world of the metaverse and discover all that it has to offer. With new platforms, technologies, and innovations emerging all the time, the only limit to what you can achieve in the metaverse is your own imagination.