Brand Design
Digital Brand Assets: Everything You Need to Know
Discover how to boost your brand with our guide on Digital Brand Assets! These key tools help showcase your brand's unique strengths and beliefs online, building familiarity and trust. Start enhancing your brand's online presence today!
Digital brand assets are integral elements that give life, personality, and visibility to your brand. These vital elements, ranging from logos to social media accounts, shape your brand's persona online. This guide provides you with comprehensive insights into understanding, creating, and utilising these assets effectively. We'll also enrich your understanding with intriguing case studies. Let's dive in!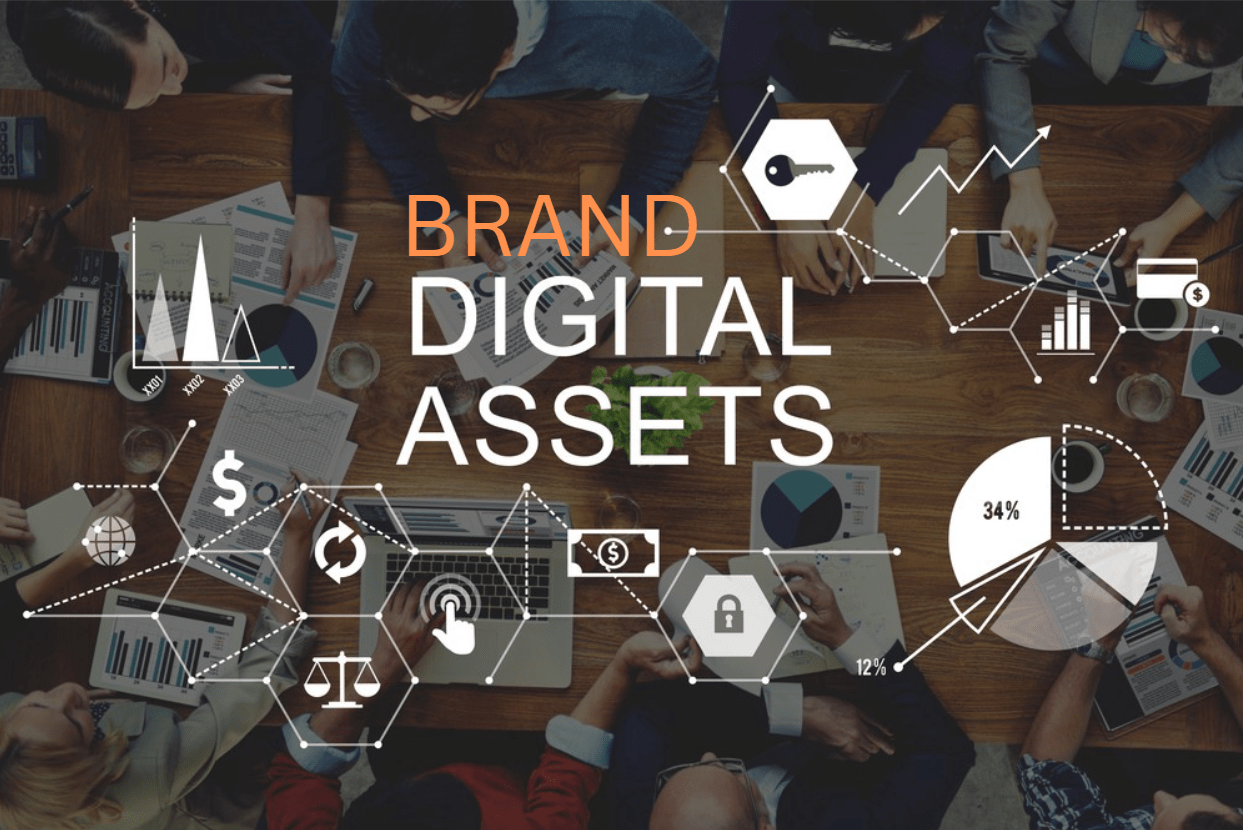 What are Digital Brand Assets?
Digital Brand Assets are the collection of digital design elements and media that encapsulate your brand's Unique Selling Proposition (USP) and brand philosophy. These include, but are not limited to, your company's:
logo,
website,
mobile apps,
social media profiles,
email templates, and
blog posts.
Their primary objective is to establish a strong visual identity that resonates with your target audience and aligns with your brand philosophy. These elements not only enhance brand recognition but also serve as vehicles for conveying your brand's unique value proposition, effectively demonstrating the tangible benefits your business offers.
Digital Brand Assets vs Digital Assets
While digital assets refer to any online file or document owned by a company, such as data files, software, documents, and images, digital brand assets are more specific.
Digital brand assets are a subset of digital assets that focus solely on brand promotion and identity. They are files purposefully created to market, advertise, and promote your brand, providing a visual embodiment of your brand's USP and philosophy, thereby acting as your brand platform.
The Importance of Digital Assets in Branding
Digital brand assets are essential in creating a strong brand identity and promoting a brand in today's digitally-driven world. They serve as instrumental tools for cultivating a consistent brand narrative across multiple channels, fostering recognition and trust among both existing and potential customers.
These elements play a crucial role in establishing a strong brand identity by effectively communicating your brand's values and unique selling proposition to your audience. Additionally, they are integral in maintaining brand consistency, building credibility, and driving significant traffic to your brand's online platforms.
How Digital Brand Assets Add Value
Digital brand assets are invaluable, serving as the frontline of your brand identity and engagement strategy. Here are 4 key ways in which digital assets add value to the brand:
Building Trust: Digital brand assets such as logos, social media accounts, mobile apps, and websites can foster trust and credibility with consumers. Consumers are more likely to trust and engage with a brand that has a strong digital presence. Trust is crucial in branding and business operations, as it helps to build long-lasting relationships with consumers.

Ensuring Consistency: Digital assets help to maintain consistency in branding efforts. Brands that present themselves consistently see a 33% increase in revenue, as consistency fortifies recognition and reliability. By always using the same logo, color scheme, and design elements, a brand can remain recognisable and easily distinguishable from competitors.

Establishing Brand Identity: For small businesses looking to carve a niche, digital brand assets are crucial. Elements like your company logo, colour palette, and typeface are instrumental in crafting a distinctive and recognisable image.

Driving Traffic: Well-strategised digital assets not only consolidate your brand identity but also direct traffic to your website. Increased website traffic can lead to more product or service promotions, increased revenue, and improved brand recognition.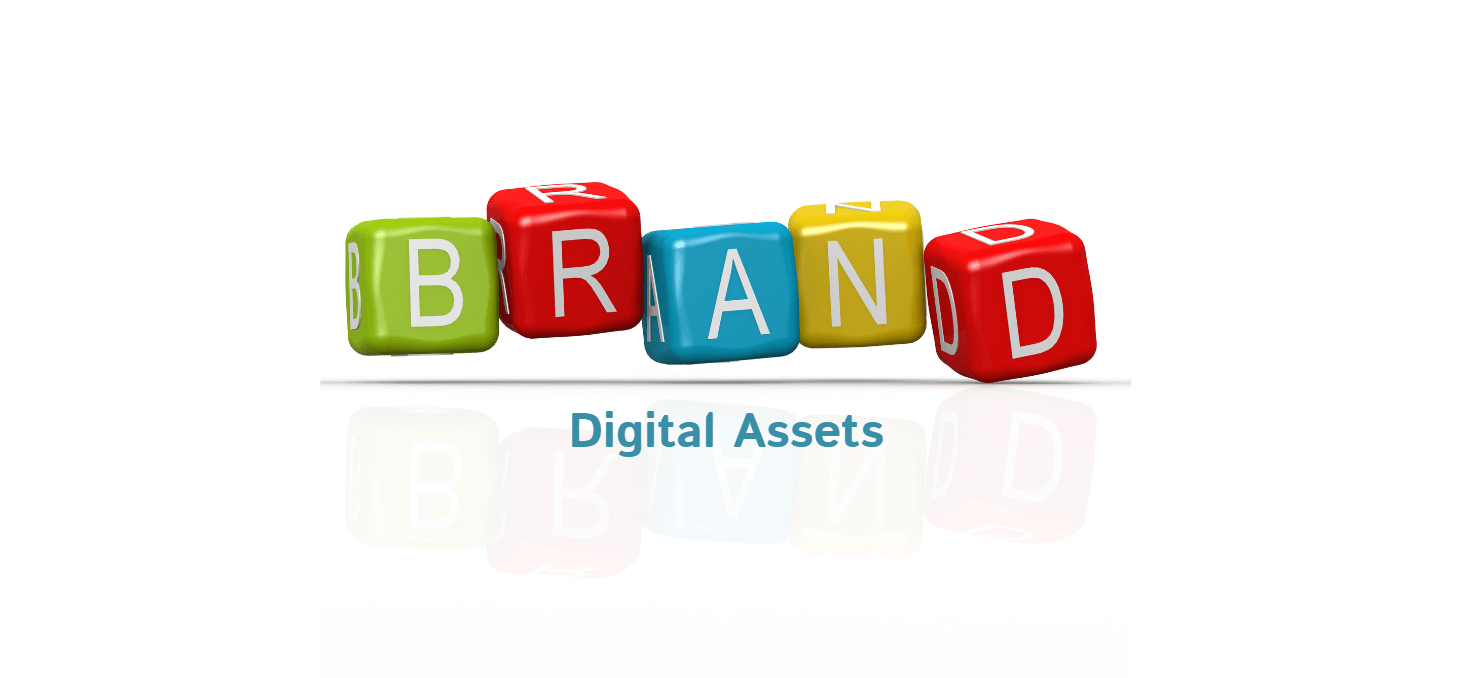 Examples of Successful Digital Brand Assets
Spotify
Spotify's digital brand assets, characterised by their bold, green logo and intuitive app design, have made it a leader in the music streaming industry. With over 345 million active users, Spotify's personalised playlists and podcast recommendations showcase the power of digital assets in enhancing user experience.

Apple
Apple's digital brand assets are characterised by their minimalistic design and innovative spirit. Their website and social media platforms serve as a showcase for their groundbreaking products and technologies. Apple's brand value, estimated at $263.4 billion in 2020, is a testament to the power of their digital branding. Sources such as LinkedIn and eCommerceDB report Apple's brand value at approximately $880 billion, maintaining its position as the world's most valuable brand for the second year in a row.

Coca-Cola
Coca-Cola's digital brand assets are instantly recognisable, with their bold red color and distinct script logo. Their digital strategy is centered around engaging consumers through storytelling, as evidenced by the #ShareACoke campaign which increased U.S. sales for the first time in 10 years. With over 108 million followers on Facebook alone, Coca-Cola's social media platforms serve as a testament to their powerful digital reach.

Netflix
Netflix's digital assets, including their unique logo and user-friendly interface, have revolutionised the entertainment industry. With over 200 million subscribers worldwide, Netflix's digital branding plays a crucial role in its global success.

Starbucks
Starbucks' digital brand assets are centered around their iconic green mermaid logo and high-quality product imagery. Their mobile app, which makes up 22% of all transactions in the U.S. stores, offers features like order ahead, reward collection, and store locator to enhance customer convenience.

Disney+
Disney+'s digital brand assets leverage their vast library of iconic characters and stories. Their user-friendly streaming platform has quickly gained popularity, reaching over 116 million subscribers globally within less than two years of its launch.

Microsoft
Microsoft's digital brand assets, such as their four-colored window logo, user-friendly website, and engaging social media content, reflect their commitment to innovation. The launch of innovative products like Microsoft Teams, which reached 145 million daily active users in 2021, showcases their effective use of digital branding. As of 2023 Microsoft Teams has over 280 million daily active users***.***

Lego
Lego's digital brand assets include their recognisable logo, engaging website with 3D product previews, and interactive online games. Their successful digital strategy is evidenced by their substantial online community, including over 5 million members in their Lego Ideas platform.

McDonald's
McDonald's digital brand assets prominently feature their Golden Arches logo and use vibrant images to make their food look appetizing. Their McDelivery service, available in over 75 countries, demonstrates their effective use of digital assets to expand their reach.

Slack
Slack's digital brand assets are characterized by their distinctive hashtag-shaped logo and vibrant colour palette. Their website and app interface are designed for user-friendly navigation, making team communication seamless and efficient. The company's clever use of humour and friendly tone in their messaging across all digital platforms contributes to their unique digital brand identity.

Unlock Your Brand's Digital Power
Digital brand assets are crucial for creating a unique identity and connection with digital audiences. They are strategic tools that express your brand's unique selling proposition and philosophy, build trust, drive traffic, and amplify your brand's story and value. As you work on your digital presence, consider these assets as vital parts of your brand's narrative and appeal.
Check out our blog: How to Create an Effective Brand Book Guidelines for more on building a compelling brand.
Cogify can help you unlock the full potential of your brand's digital presence. Get started today!